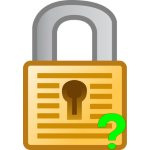 ID Ransomware
Upload een ransom bericht en/of een geëncrypteerd bestand om de ransomware te identificeren die uw bestanden heeft geëncrypteerd (versleuteld).
Knowing is half the battle!
FAQ
Welke ransomware wordt gedetecteerd?

Deze service detecteert momenteel 363 verschillende ransomware varianten. Hier is een volledige, dynamische lijst van wat momenteel wordt gedetecteerd:

777, 7ev3n, 7h9r, 7zipper, 8lock8, ACCDFISA v2.0, AdamLocker, AES_KEY_GEN_ASSIST, AES-NI, Al-Namrood, Al-Namrood 2.0, Alcatraz, Alfa, Alma Locker, Alpha, AMBA, AnDROid, AngryDuck, Anubis, Apocalypse, Apocalypse (New Variant), ApocalypseVM, ASN1 Encoder, AutoLocky, AxCrypter, BadBlock, BadEncript, BandarChor, BankAccountSummary, Bart, Bart v2.0, BitCrypt, BitCrypt 2.0, BitCryptor, BitStak, Black Feather, Black Shades, Blocatto, Booyah, BrainCrypt, Brazilian Ransomware, BTCamant, Bucbi, BuyUnlockCode, Cancer, Cerber, Cerber 2.0, Cerber 3.0, Cerber 4.0 / 5.0, CerberTear, Chimera, CHIP, CockBlocker, Coin Locker, CoinVault, Comrade Circle, Conficker, Coverton, CradleCore, Cripton, CrptXXX, Cry128, Cry9, Cryakl, CryFile, CryLocker, CrypMic, CrypMic, Crypren, Crypt0, Crypt0L0cker, Crypt38, CryptConsole, CryptFuck, CryptInfinite, CryptoDefense, CryptoDevil, CryptoFinancial, CryptoFortress, CryptoHasYou, CryptoHitman, CryptoJacky, CryptoJoker, CryptoLocker3, CryptoLockerEU, CryptoLuck, CryptoMix, CryptoMix Revenge, CryptON, Crypton, CryptorBit, CryptoRoger, CryptoShield, CryptoShocker, CryptoTorLocker, CryptoWall 2.0, CryptoWall 3.0, CryptoWall 4.0, CryptoWire, CryptXXX, CryptXXX 2.0, CryptXXX 3.0, CryptXXX 4.0, CryPy, CrySiS, CTB-Faker, CTB-Locker, Damage, Deadly, DEDCryptor, DeriaLock, Dharma (.dharma), Dharma (.onion), Dharma (.wallet), Digisom, DirtyDecrypt, DMA Locker, DMA Locker 3.0, DMA Locker 4.0, DMALocker Imposter, Domino, Done, DoNotChange, DXXD, DynA-Crypt, ECLR Ransomware, EdgeLocker, EduCrypt, El Polocker, EncrypTile, EncryptoJJS, Encryptor RaaS, Enigma, Enjey Crypter, EnkripsiPC, Erebus, Evil, Exotic, Fabiansomware, Fadesoft, Fantom, FenixLocker, FindZip, FireCrypt, Flatcher3, FLKR, Flyper, FS0ciety, FuckSociety, FunFact, GC47, GhostCrypt, Globe, Globe (Broken), Globe3, GlobeImposter, GlobeImposter 2.0, GOG, GoldenEye, Gomasom, GPCode, GX40, HadesLocker, HappyDayzz, Heimdall, Help50, HelpDCFile, Herbst, Hermes, Hermes 2.0, Hi Buddy!, HiddenTear, HollyCrypt, HolyCrypt, Hucky, HydraCrypt, IFN643, iRansom, Ishtar, Jack.Pot, Jager, JapanLocker, JeepersCrypt, Jigsaw, Jigsaw (Updated), JobCrypter, JuicyLemon, Kaenlupuf, Karma, Karmen, Kasiski, KawaiiLocker, KeRanger, KeyBTC, KEYHolder, KillerLocker, KimcilWare, Kirk, Kolobo, Kostya, Kozy.Jozy, Kraken, KratosCrypt, Krider, Kriptovor, KryptoLocker, L33TAF Locker, LambdaLocker, LeChiffre, LLTP, LMAOxUS, Lock2017, Lock93, Locked-In, LockLock, Locky, Lortok, LoveServer, LowLevel04, MafiaWare, Magic, Maktub Locker, Marlboro, MarsJoke, Matrix, Meteoritan, MirCop, MireWare, Mischa, MNS CryptoLocker, Mobef, MOTD, MRCR1, n1n1n1, NanoLocker, NCrypt, NegozI, Nemucod, Nemucod-7z, Netix, Nhtnwcuf, NMoreira, NMoreira 2.0, NotAHero, Nuke, NullByte, NxRansomware, ODCODC, OpenToYou, OzozaLocker, PadCrypt, PayDay, PaySafeGen, PClock, PClock (Updated), Philadelphia, Pickles, PopCornTime, Potato, PowerLocky, PowerShell Locker, PowerWare, Pr0tector, PrincessLocker, PrincessLocker 2.0, Project34, Protected Ransomware, PyL33T, R980, RAA-SEP, Radamant, Radamant v2.1, RanRan, RansomCuck, RansomPlus, RarVault, Razy, REKTLocker, RemindMe, RenLocker, RensenWare, Roga, Rokku, RoshaLock, RotorCrypt, Roza, Russian EDA2, SADStory, Sage 2.0, Salsa, SamSam, Sanction, Sanctions, Satan, Satana, SerbRansom, Serpent, ShellLocker, Shigo, ShinoLocker, Shujin, Simple_Encoder, Smrss32, SNSLocker, Spora, Sport, SQ_, Stampado, SuperCrypt, Surprise, SZFLocker, Team XRat, Telecrypt, TeslaCrypt 0.x, TeslaCrypt 2.x, TeslaCrypt 3.0, TeslaCrypt 4.0, TowerWeb, ToxCrypt, Trojan.Encoder.6491, Troldesh / Shade, TrueCrypter, TrumpLocker, UCCU, UmbreCrypt, UnblockUPC, Ungluk, Unknown Crypted, Unknown Lock, Unknown XTBL, Unlock26, Unlock92, Unlock92 2.0, UserFilesLocker, USR0, Uyari, V8Locker, VaultCrypt, VenisRansomware, VenusLocker, VindowsLocker, Vortex, VxLock, WannaCryptor, WildFire Locker, Winnix Cryptor, WinRarer, WonderCrypter, X Locker 5.0, XCrypt, Xorist, Xort, XRTN, XTP Locker 5.0, XYZWare, YouAreFucked, YourRansom, zCrypt, Zekwacrypt, ZeroCrypt, ZimbraCryptor, ZinoCrypt, Zyklon

Kunnen jullie mijn data decrypteren (ontsleutelen)?

Nee. Deze service dient enkel om de ransomware te detecteren die uw bestanden heeft geëncrypteerd. De service informeert u indien er een manier bestaat om uw bestanden te decrypteren. In het andere geval zijn er geen automatische herstelmogelijkheden, aangezien elk geval van ransomware anders is.

Is mijn data veilig?

Elk geüpload bestand wordt meteen vergeleken met de database met signatures. Indien een resultaat is gevonden, worden de geüploade bestanden meteen gedeletet. Indien er geen resultaat is gevonden, worden uw geüploade bestanden mogelijk verstuurd naar vertrouwde malware analysten om nieuwe ransomware te identificeren.

Data wordt naar de server verstuurd met een SSL-beveiligde verbinding. Dit wil zeggen dat de connectie niet onderschept kan worden door een andere partij.

Er zijn echter geen garantie dat de bestanden 100% confidentieel zijn - de data wordt tijdelijk opgeslagen op een shared host, waar we niet verantwoordelijk zijn voor wat er mogelijk nog met de data gebeurt.

Any email addresses or BitCoin addresses found in files uploaded to ID Ransomware may be stored and shared with trusted third parties or law enforcement. No personally identifiable data is stored.

Wat als ik meerdere resultaten krijg?

Vele ransomware varianten hebben gelijkaardige "signatures", zoals bijvoorbeeld dezelfde extensie van geëncrypteerde bestanden. Dit maakt het moeilijk om 100% zeker te zijn in bepaalde gevallen. Resultaten worden gesorteerd naargelang relevantie.

Kan ik een sample uploaden van de malware zelf of van verdachte bestanden?

Nee. Deze service accepteert enkel het ransomware bericht of geëncrypteerde bestanden om de ransomware te identificeren. Voor verdere analyse van malware of verdachte bestanden kan u gebruik maken van VirusTotal of Malwr.

Can I Donate?

ID Ransomware is, and always will be, a free service to the public. It is currently a personal project that I have created to help guide victims to reliable information on a ransomware that may have infected their system. Other than direct development and signature additions to the website itself, it is an overall community effort.

I do not ask for any money for my services. I do, however, highly recommend investing in a proper backup to prevent you from becoming a victim in the future - ransomware is not the only cause of data loss! There are several easy and affordable cloud services available that offer great precautions against a ransomware attack, among other disasters.

However, if I or this website have helped you, and you really do wish to give back, feel free to toss a dollar or two my way to help with hosting costs.

Become a Patron!