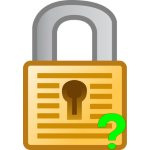 ID Ransomware
Upload a ransom note and/or sample encrypted file to identify the ransomware that has encrypted your data.
Knowing is half the battle!
The DMR
This ransomware is still under analysis.



Please refer to the appropriate topic for more information. Samples of encrypted files and suspicious files may be needed for continued investigation.

Identified by
ransomnote_filename: #ReadThis.TXT
sample_extension: [<email>][id=<id>]<original>.LIZARD
Would you like to be notified if there is any development regarding this ransomware? Click here.