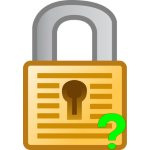 ID Ransomware
Upload a ransom note and/or sample encrypted file to identify the ransomware that has encrypted your data.
Knowing is half the battle!
FAQ
Which ransomwares are detected?

This service currently detects 248 different ransomwares. Here is a complete, dynamic list of what is currently detected:

777, 7ev3n, 7h9r, 8lock8, ACCDFISA v2.0, Al-Namrood, Alcatraz, Alfa, Alma Locker, Alpha, AMBA, AngryDuck, Anubis, Apocalypse, Apocalypse (New Variant), ApocalypseVM, ASN1 Encoder, Aura, AutoLocky, AxCrypter, BadBlock, Bandarchor, BankAccountSummary, Bart, Bart v2.0, BitCrypt, BitCrypt 2.0, BitCryptor, BitStak, Black Feather, Black Shades, Blocatto, Booyah, Brazilian Ransomware, BTCLocker, Bucbi, BuyUnlockCode, Cerber, Cerber 2.0, Cerber 3.0, Cerber 4.0 / 5.0, CerberTear, Chimera, CHIP, CockBlocker, Coin Locker, CoinVault, Comrade Circle, Coverton, Cripton, Cryakl, CryFile, CryLocker, CrypMic, CrypMic, Crypren, Crypt0, Crypt0L0cker, Crypt38, CryptFuck, CryptInfinite, CryptoDefense, CryptoFinancial, CryptoFortress, CryptoHasYou, CryptoHitman, CryptoJoker, CryptoLuck, CryptoMix, Crypton, CryptorBit, CryptoRoger, CryptoShocker, CryptoTorLocker, CryptoWall 2.0, CryptoWall 3.0, CryptoWall 4.0, CryptoWire, CryptXXX, CryptXXX 2.0, CryptXXX 3.0, CryptXXX 4.0, CryPy, CrySiS, CTB-Faker, CTB-Locker, Deadly, DEDCryptor, Dharma, DirtyDecrypt, DMA Locker, DMA Locker 3.0, DMA Locker 4.0, Domino, Done, DXXD, ECLR Ransomware, EduCrypt, El Polocker, EncrypTile, EncryptoJJS, Encryptor RaaS, Enigma, Exotic, Fabiansomware, Fantom, FenixLocker, Flyper, FS0ciety, FuckSociety, GhostCrypt, Globe, Gomasom, HadesLocker, Heimdall, HelpDCFile, Herbst, Hi Buddy!, HollyCrypt, HolyCrypt, Hucky, HydraCrypt, IFN643, iRansom, Ishtar, Jack.Pot, Jager, JapanLocker, Jigsaw, Jigsaw (Updated), JobCrypter, JuicyLemon, Karma, KawaiiLocker, KeRanger, KeyBTC, KEYHolder, KillerLocker, KimcilWare, Kolobo, Kostya, Kozy.Jozy, KratosCrypt, Kriptovor, KryptoLocker, LeChiffre, Lock93, LockLock, Locky, Lortok, LowLevel04, Magic, Maktub Locker, MarsJoke, Matrix, MirCop, MireWare, Mischa, Mobef, n1n1n1, NanoLocker, NCrypt, NegozI, Nemucod, Nemucod-7z, NMoreira, Nuke, NullByte, ODCODC, OMG! Ransomcrypt, OzozaLocker, PadCrypt, PaySafeGen, PClock, PClock (Updated), Philadelphia, PowerLocky, PowerWare, PrincessLocker, PrincessLocker 2.0, Protected Ransomware, R980, RAA-SEP, Radamant, Radamant v2.1, RansomCuck, RarVault, Razy, REKTLocker, RemindMe, RenLocker, Rokku, RotorCrypt, Russian EDA2, SamSam, Sanction, Satana, ShellLocker, ShinoLocker, Shujin, Simple_Encoder, Smrss32, SNSLocker, Sport, SQ_, Stampado, SuperCrypt, Surprise, SZFLocker, Team XRat, Telecrypt, TeslaCrypt 0.x, TeslaCrypt 2.x, TeslaCrypt 3.0, TeslaCrypt 4.0, TowerWeb, ToxCrypt, Trojan.Encoder.6491, Troldesh / Shade, TrueCrypter, UCCU, UmbreCrypt, UnblockUPC, Ungluk, Unknown Crypted, Unknown Lock, Unknown XTBL, Unlock92, Unlock92 2.0, USR0, Uyari, VaultCrypt, VenisRansomware, VenusLocker, VindowsLocker, WildFire Locker, Winnix Cryptor, WinRarer, WonderCrypter, XCrypt, Xorist, Xort, XRTN, XTP Locker 5.0, zCrypt, ZeroCrypt, ZimbraCryptor, Zyklon

Can you decrypt my data?

No. This service is strictly for identifying what ransomware may have encrypted your files. It will attempt to point you in the right direction, and let you know if there is a known way of decrypting your files. Otherwise, there is no automated recovery attempts, as each case is different.

Is my data confidential?

Any uploaded files are immediately analysed against the database of signatures. If results are found, they are immedietely deleted. If no results are found, the uploaded files may be shared with trusted malware analysts to help with future detections, or identifying a new ransomware.

Data is uploaded to the server over SSL, meaning the connection can not be intercepted by a third-party.

With that said, I cannot guarantee files are kept 100% confidential. The data is temporarily stored on a shared host, and I am not responsible for anything done otherwise with this data.

What if I have multiple results?

Many ransomware have similar "signatures" in common, such as sharing the same extension on files. This makes it difficult to be 100% certain in some cases. Results are ordered by how many matches there are to prove it may be a particular ransomware.

Can I upload a sample of the malware or suspicious files?

No. This service will only assess the ransom note, and encrypted files to determine the ransomware. For static or behavioural analysis, you can submit files to VirusTotal or Malwr.